Hello lovers of porcelain painting !
Here are the different courses you can access
Progressively, the courses in French are translated in English version
Click on the video opposite to watch an overview of the courses.
In these courses, I show you how to realize works from the beginning to the end. You will also find the photo of the model, the layer that you can print, to help you draw the model.
You also have access to videos on different techniques of painting on porcelain (classical or American method), essential to succeed in your works, to improve your skills, to innovate and to use your creativity.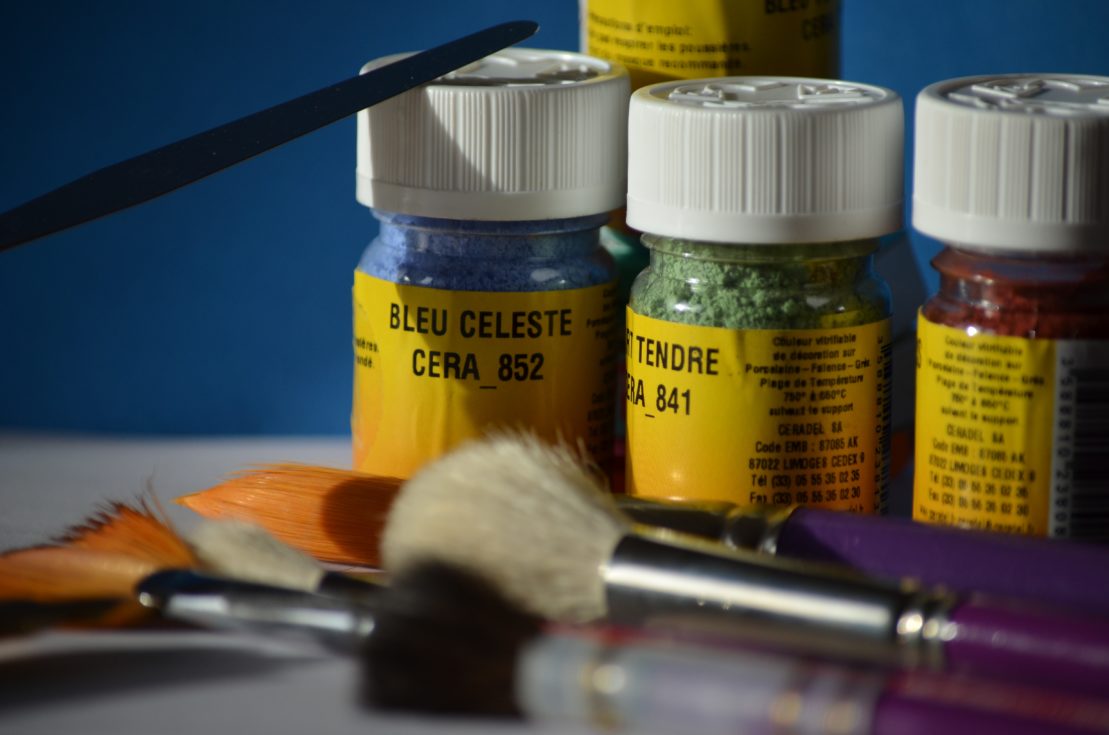 I show you how to prepare and use your colors. This is the basis for porcelain painting. How to thwart the tricks of grainy colors or which react badly to cooking or how to superimpose them for an exceptional result. As a bonus, I reveal my original tip to successfully prepare your colors.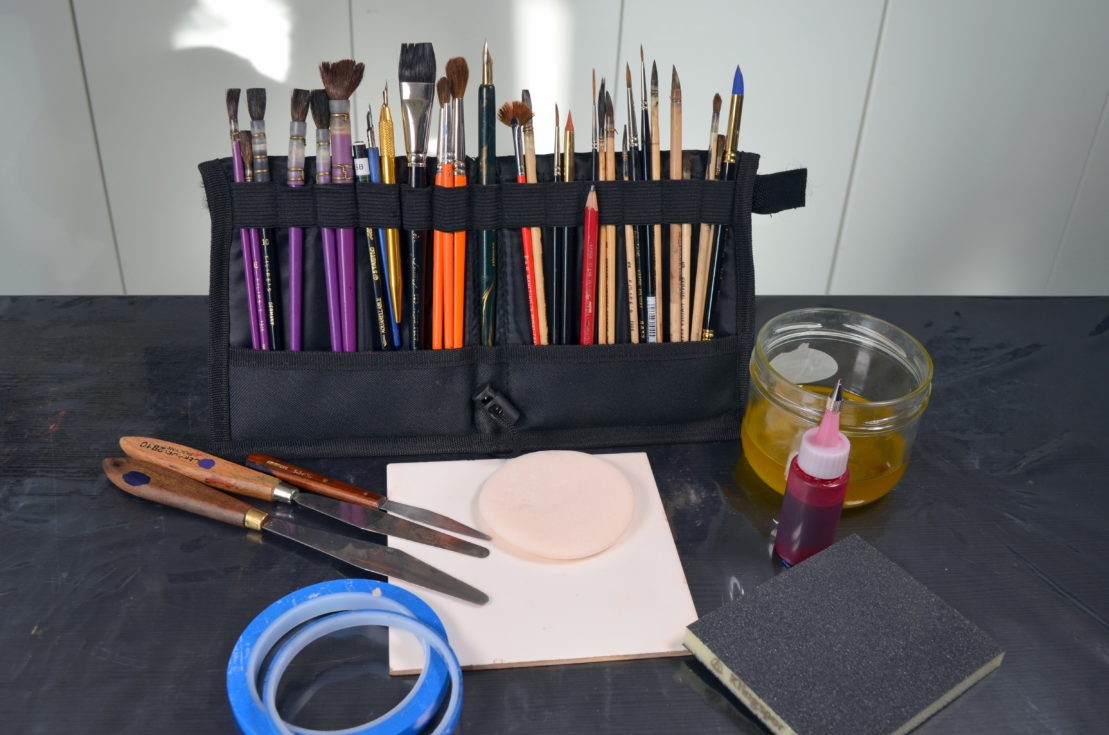 I describe in this training the materials I use to paint on porcelain: brushes, spatulas, feathers, erasers, pencils, layers and many more… I also give you advice on their use. You will also find the complete list of these supplies and where to get them.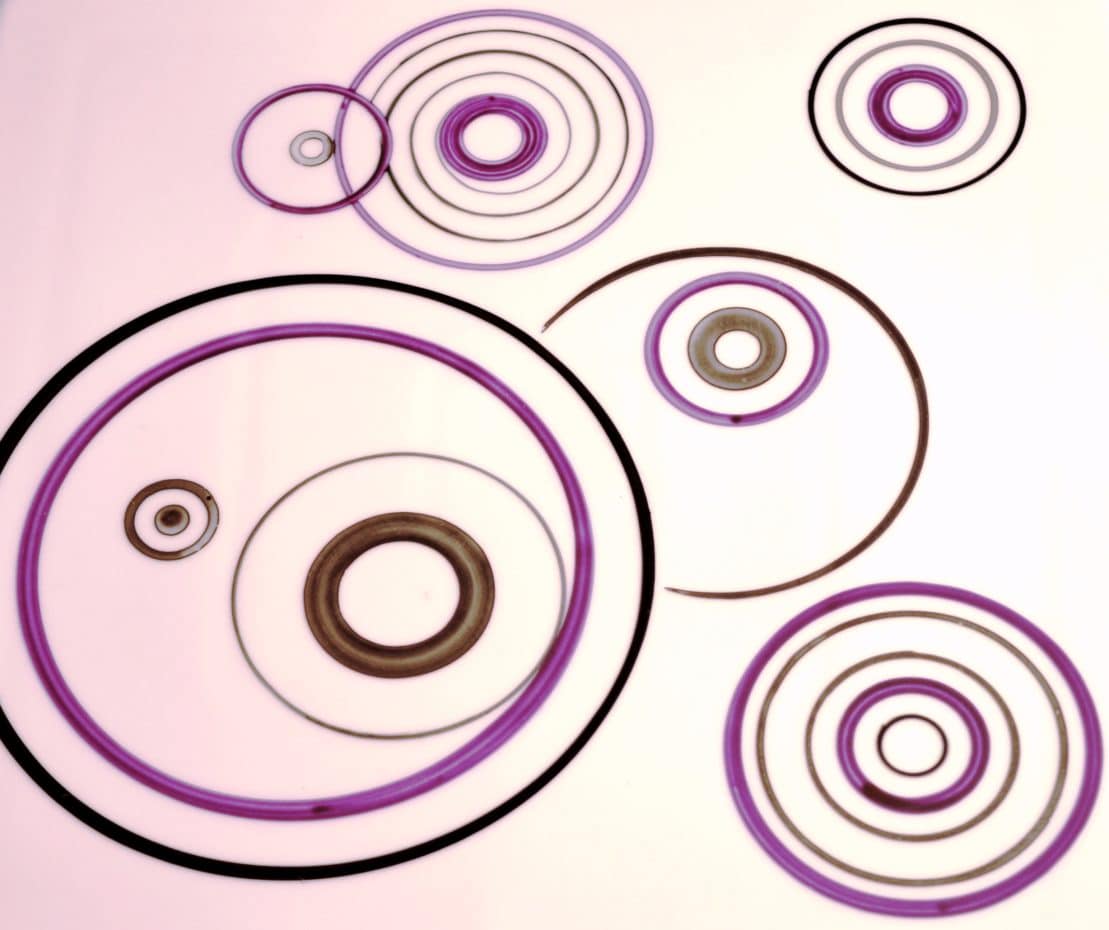 I give you all the tips for painting lines . How to properly prepare your colors in a fluid way so that the lines are perfect. How to center your plate and have the good position for yourself and in the best conditions. I teach you how to paint lines on plates, but also on round pieces, vases and cups (passing under the handle!) And then finally, a bonus on the off-center circles, very nice, to make modern and original decorations.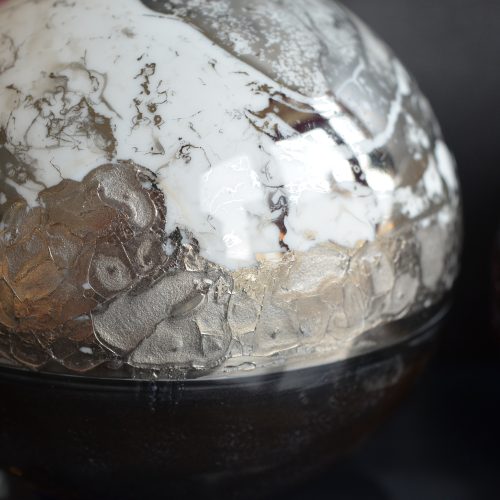 Gold shiny, or matte, silver or platinum. Discover in this course  in 5 chapters, different ways that will allow you to make beautiful pieces and very easy ! Stunning effects with the marbling agent and soaking.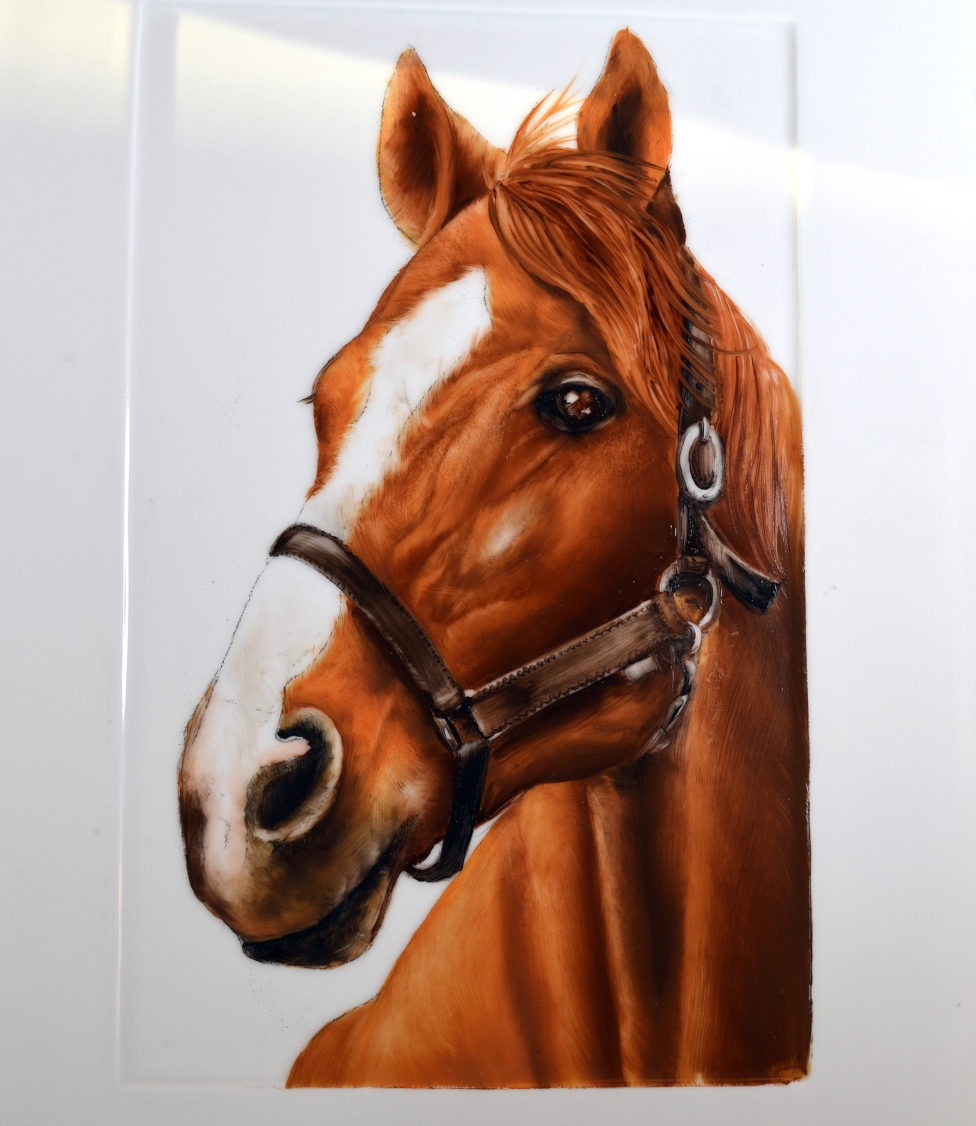 Course in American Method, I explain how to paint this wonderful horse, 
from the laying of the background colors to the details of the harness. Meticulous work for a beautiful rendering.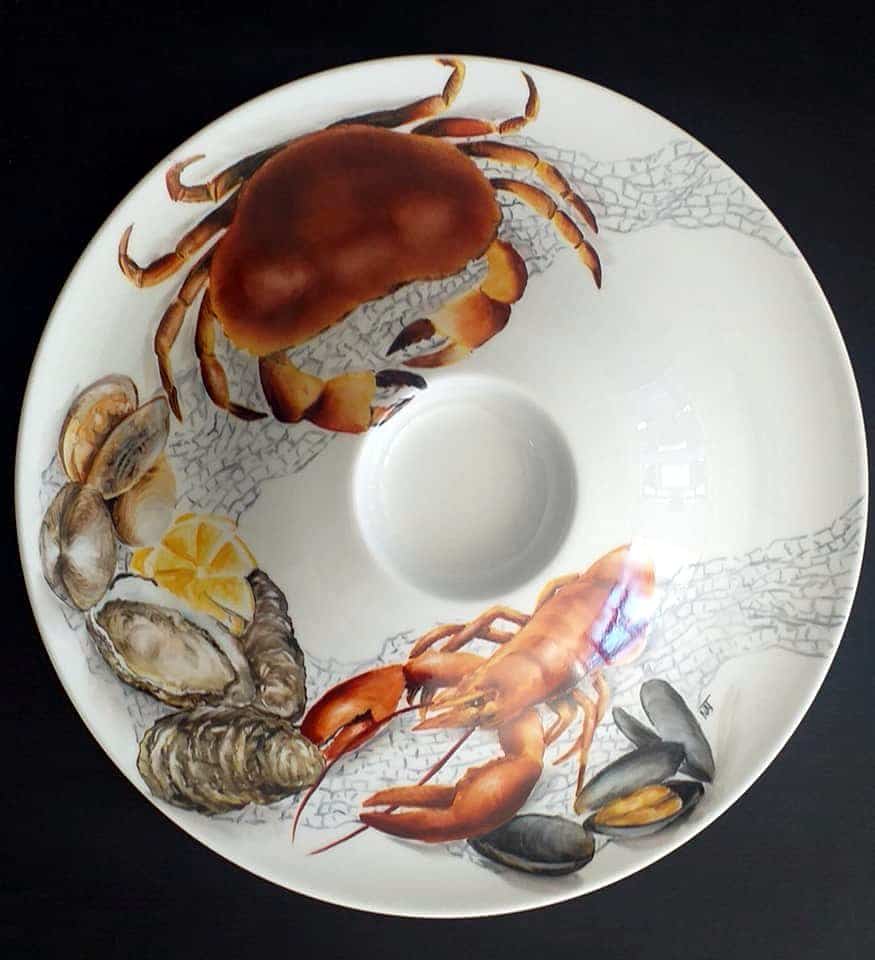 Course in Classic Method, to learn how to make pretty shellfish. Crab, mussels, clams, oysters, lobster… enough to make a magnificent seafood platter!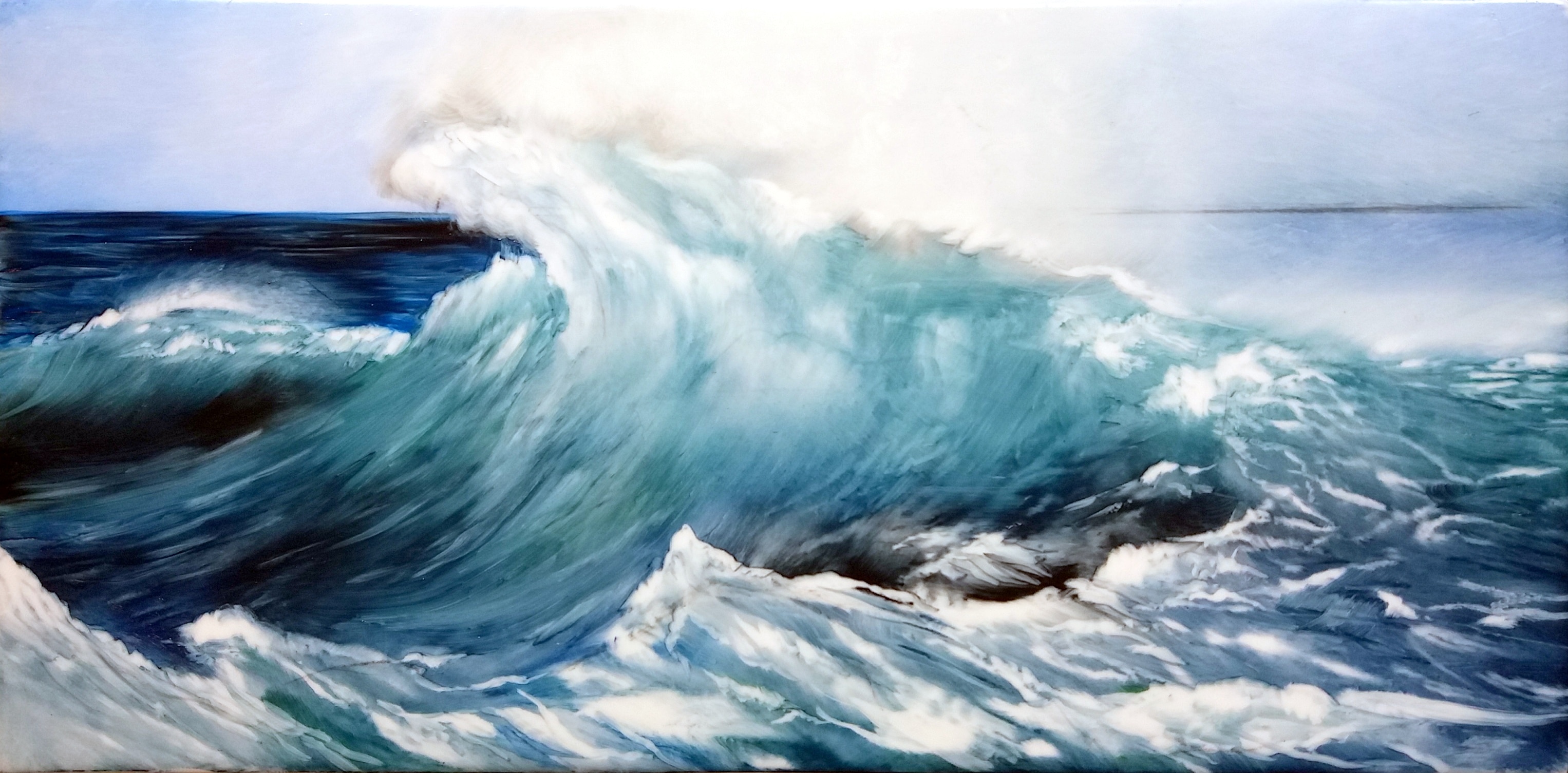 I show you how to paint waves in American method. A subtle mix between the transparencies of the waves, the foam, the spray and the movement…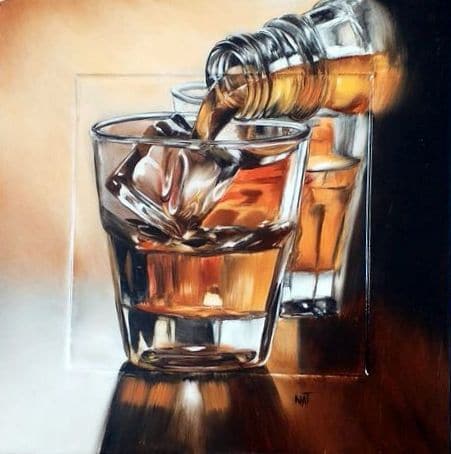 Through this training I show you how to paint this glass of whisky, playing with warm colors, transparency, using the American technique. This course is made to improve you. Take pleasure … to achieve without moderation.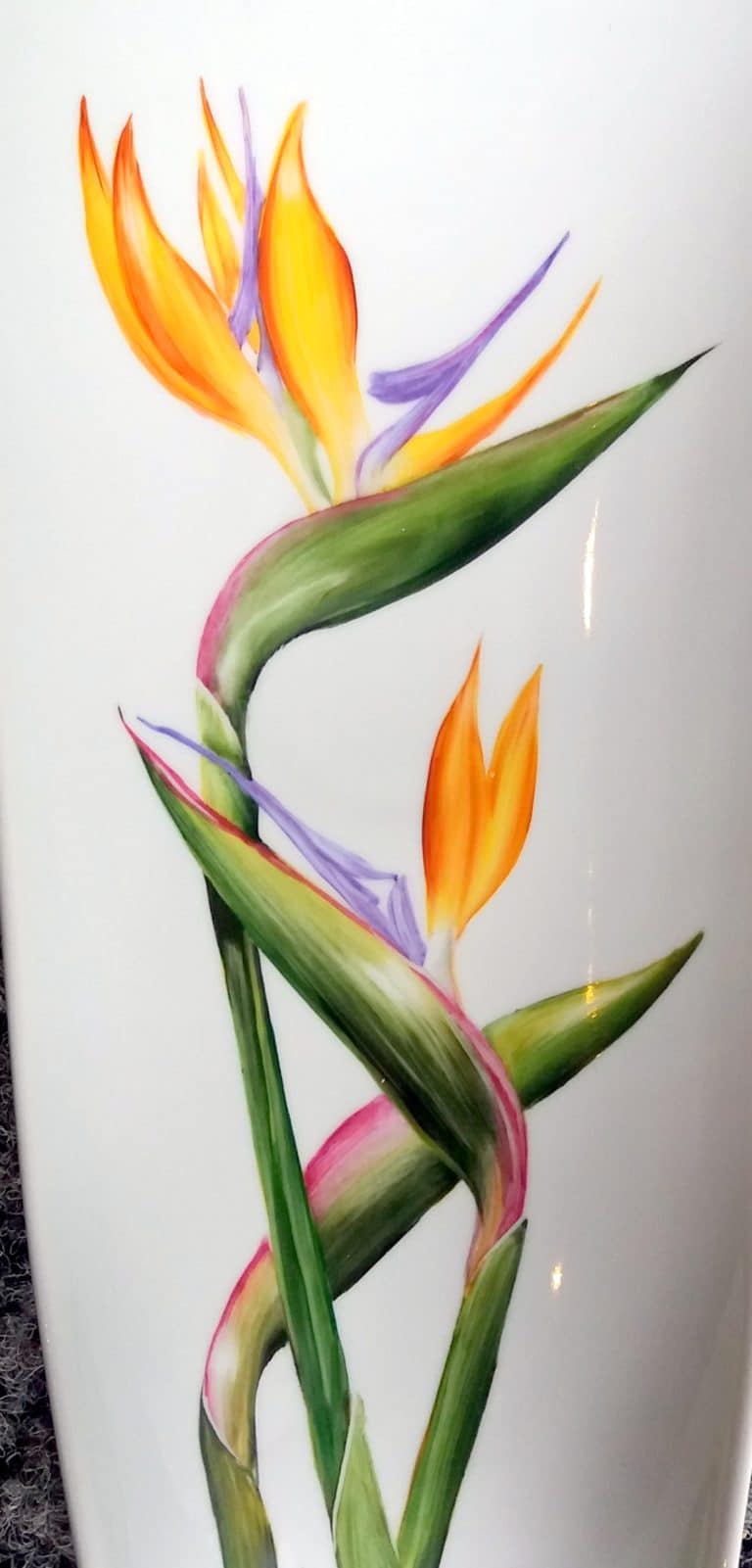 In this training I show you how to paint these beautiful  birds of paradise. I painted them using the classic method and with only one cooking.